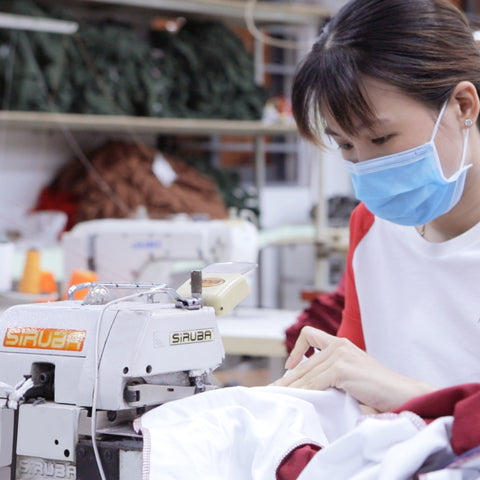 CUT & SEW DEPARTMENT
With 70 full-time sewing staff, we can make 60,000 - 80,000 pieces a month. These are skilled workers who have been with the company for many years. They can proficiently use many different types of machines to ensure a wide range of products.
The machines we have:
12 Overlock 5 Thread
30 Single Needle Sewing Machine
20 Overlock 4 Thread
10 Auto-Single Needle Sewing Machine
04  Twin Needle Sewing Machine
15 Topstitch Kansai Machine
02 Button Attaching Machine
03 Button Attaching Machine - Metal
01 Keyhole Machine
02 Button Hole Machine
01 Binding Machine
01 Bartack Machine
01 Band Knife Machine
03 Cutting Machine
02 Interlining Press
05 Steam Irons (with boilers)
INSPIRATION
Due to the security of customers' images and designs, we collect on the internet the products we can produce for your reference.