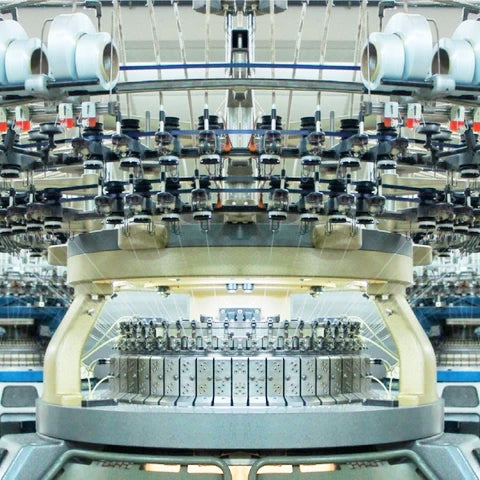 Fabric Department
With a team of textile engineers and experienced purchasing team, we can actively buy yarn, weave, dye, wash to make the desired fabric or order production from domestic and international factories.
We specialize in knitted and woven fabrics, from as low as 120gsm to very heavy and difficult to work with like 500gsm, in cotton, poly, viscose, organic cotton and blends.
With the development of Vietnam's textile industry, we can create many unique effects for fabrics such as: dipdye, tie dye, stone wash, vintage wash, garment dye, roll to roll printing, and some Unique effects made by hand bring uniqueness to the product.
Our forte products are: t-shirt, long sleeve t-shirt, sweater, shirt, polo, hoodie, zip hoodie, jogger, short, hat and sock.
Smart-Fabric ® is the rigorous standard we set for ourselves to commit to:
- All products made with less than 1% shrinkage
- All products are made with OETEK certified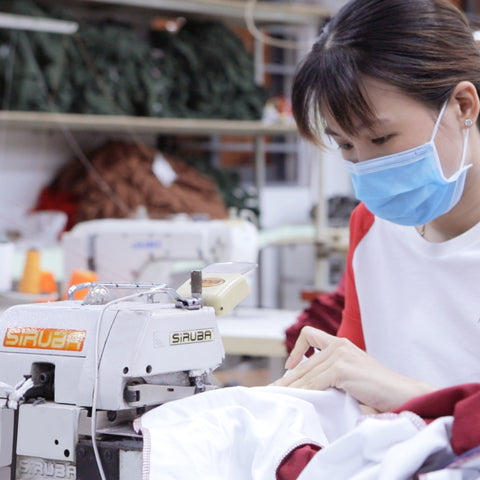 CUT & SEW DEPARTMENT
With 70 full-time sewing staff, we can make 60,000 - 80,000 pieces a month. These are skilled workers who have been with the company for many years. They can proficiently use many different types of machines to ensure a wide range of products.
The machines we have:
12 Overlock 5 Thread
30 Single Needle Sewing Machine
20 Overlock 4 Thread
10 Auto-Single Needle Sewing Machine
04  Twin Needle Sewing Machine
15 Topstitch Kansai Machine
02 Button Attaching Machine
03 Button Attaching Machine - Metal
01 Keyhole Machine
02 Button Hole Machine
01 Binding Machine
01 Bartack Machine
01 Band Knife Machine
03 Cutting Machine
02 Interlining Press
05 Steam Irons (with boilers)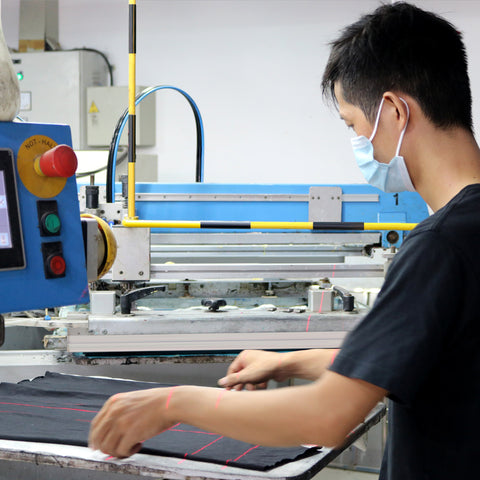 Printing Department
Our printing factory uses a wide range of printing techniques from screen printing, sublimation, DTG, embroidery, embossing with effects ranging from monochrome, to CMYK, discharge, glow in the dark, reflective, cracking, DTG roll to roll, heat transfer.
We have 3 automatic Schenks (Germany), 5 table screen printing lines, conveyor dryers (10 meters long) and other machines to create premium products. Our printing capacity reaches 50,000 - 70,000 products/month.
In particular, we have a professional all over screen printing production line, printing size up to 90cm x 135cm, with a capacity of 30,000 products/month.
For some techniques we cannot manufacture on our own, we have many trusted manufacturing partners, and our quality staff come to check to make sure the product is made to quality and on schedule.
Inspiration
Due to the security of customers' images and designs, we collect on the internet the products we can produce for your reference.